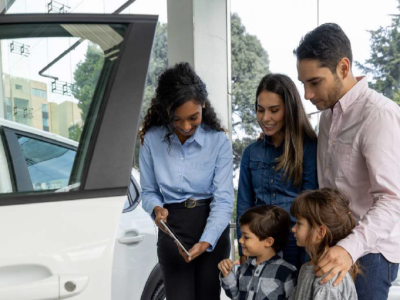 With over 60 years of combined experience in the auto industry, and relationships with most major OEMs, Urban Science and VDX.tv have collaborated to build analytically driven marketing solutions that improve your digital marketing campaign's focus and impact.
Urban Science's Sales Match™ measurement solution completes the performance picture by linking sales to digital touchpoints in near-real time.
Sales Match delivers results in two ways:
Measuring on-brand sales to match your sales to your media. Results can include sales detail by using custom variables, like vehicle model, vehicle year, date of sale and the reported MSRP.
Measuring competitive sales defection, highlighting where your brand is losing customers to competitors. A reporting flag indicates that the target purchased a vehicle from a competitor, which you can use to calibrate your media efforts toward media that minimizes defection. Where available, aggregated statistics show who you're losing to and when.
Success with Urban Science
Incremental Sales lift of 3X amongst vehicle purchasers who saw a VDX.tv ad compared to the brands' overall market share.
Over a one-month timeframe and 60-day measurement period, VDX.tv assisted in 1,785 vehicle sales, delivering $55.4M in assisted revenue.
"VDX has been an incredible collaborator for Urban Science – The way they synthesize our data across audiences, creative executions and media tactics to produce compelling insights for their automotive clients truly sets them apart from the industry. They're continually on the forefront of thought leadership in the automotive space and we're excited to see and be a part of their future insights, as we work together expand our data into new areas (CPO, Fuel Type, Device Type, etc)."
-Amanda Juip, Head of Sales-Ad Tech Performance, Urban Science